Tools
This section provides access to two tools to help you identify, assess, log and track carbon and energy reducing opportunities.
A user guide is also provided to support each tool and provide instructions on their use.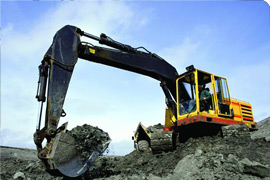 If you have trouble running these tools please make sure you have the correct macro security levels set in Excel. For instructions on how to do this click here for Microsoft Excel 2007-2010 or click here for Microsoft Excel 2003.
These tools do not currently run in the 64-bit Edition of Microsoft Office 2010. To find out if you have 32-bit or 64-bit version of Microsoft Office 2010 open any Office 2010 Application (Word or Excel for example) and click File -> Help on the menu bar.
Once you have the help panel open under "About Microsoft" on the right hand side will be either (32-bit) or (64-bit) indicating which version of Office 2010 you have installed.
For more information on the differences between 32-bit and 64-bit please visit read official Microsoft FAQ.
-
If neither of the above solutions are able to resolve your problem please consult your local IT support team or system administrator.